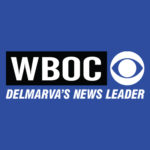 JOB OPPORTUNITY AT WBOC
IN SALISBURY, MARYLAND
Draper Media has an immediate opening for a Digital News Director.  This senior-level position will be responsible for news content and audience engagement across all of the company's digital properties and social media platforms.  Working in tandem with our traditional News Directors and local programming teams, this person will oversee existing digital content, including daily story and asset assignments, social media, podcasts, and streaming, and will be charged with developing additional original digital content.  Draper Media is a family-owned company operating seven television stations and seven radio stations on the beautiful Delmarva Peninsula.  Our CBS, NBC, FOX, and Telemundo stations reach people with local news and local programming while our 24-hour local sports channel, The Delmarva Sports Network, broadcasts live local sporting events daily.  Our radio stations entertain and engage audiences and we strive to serve our audience and advertisers on any platform where they choose to interact with us.
Successful candidates must have extensive media experience.  A bachelor's degree in journalism is preferred, and candidates must demonstrate a proven track record of journalistic accomplishments in both traditional and digital media.
If this job is for you, please apply online at:
DraperMediaJobs.com
or
WBOC
Attn: Human Resources
1729 N. Salisbury Blvd.
Salisbury, MD 21801
NO PHONE CALLS PLEASE
We are an "Equal Opportunity Employer"
To apply for this job email your details to HR@WBOC.com