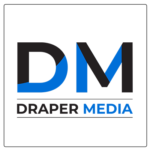 Draper Media has an immediate opening for a Director of Sales to oversee all national, political, and transactional business for our seven television stations and seven radio stations. We're a family-owned media company based on the beautiful Delmarva Peninsula between the Chesapeake Bay and Atlantic Ocean. The successful DOS candidate will demonstrate attention to detail and organization with exceptional knowledge of ratings, inventory control, pricing, negotiation and broadcast political advertising rules.
Qualifications/Requirements/Experience:
• Negotiate all national, political, and transactional business
• Forecast revenue and market share on a monthly, quarterly and annual basis
• Build and maintain relationships with key customers and rep firm
• Highly computer literate in all Microsoft Office products
• Experience with Wide Orbit a plus
• Develop targeted, customer focused marketing solutions using multiple media products including
but not limited to Television, Radio, Digital, and Web.
• Develop national budgets and revenue goals.
• Excellent understanding of how to price effectively and manage inventory.
• Experience managing a team of highly driven, results-oriented sellers.
• Minimum of 3-5 years broadcast sales or management experience
Send your resume with cover letter to:
Human Resources
1729 N. Salisbury Blvd.
Salisbury, MD 21801
No Phone Calls Please
"We are an equal opportunity employer"
The company does not discriminate in its employment decisions on the basis of race, sex, sexual orientation, transgender status, gender, color, religion, age, genetic information, medical condition, disability, marital status, citizenship or national origin, and military membership or veteran status, or on any other basic which would be in violation of any applicable federal, state
or local law.