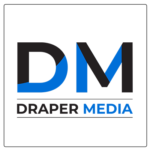 Draper Media is looking for a full-time producer for a commercially-driven, lifestyle and daily entertainment show. Candidates should be hard working, creative and must work exceptionally well with clients.
This position will work closely with account executives to ensure client success.
Strong writing and communications skills, as well as a firm understanding of today's technology and digital platforms, are a must.
If you meet this criterion and have a strong work ethic, please apply at:
Or
Mail Resume to:
WBOC
Human Resources
1729 N. Salisbury Blvd.
Salisbury, MD 21801
NO PHONE CALLS PLEASE
We are an equal opportunity employer