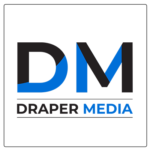 Draper Media, parent company of WBOC and WRDE, has an immediate opening for an accountant.
Job Summary:
This entry-level position is responsible for processing and posting of accounts payable, accounts receivable and general ledger ensuring accurate financial statements for the company.
Job Description:
• Integral part of the entire accounting process for the company
• Maintain general ledger and posting journals needed for monthly financial statements
• Review and process invoices for accounts payable.
• Reconciliation of accounts receivable and revenue schedules
• Analyze revenue and expenditure trends and recommend appropriate budget levels
• Review of contractual relationships
• Resolve accounting discrepancies
• Maintain company assets
Requirements:
• Associate degree in accounting is required or equivalent experience.
• Proficient in all MS Office applications.
• Candidates with experience in Sage100 or DocLink Smart Client software will
be given preference
• Good verbal and written communication skills
• Excellent attention to detail, problem-solving skills, and accuracy
Interested candidates should apply at:
Or mail resume, cover letter to:
Human Resources
WBOC
1729 N. Salisbury Blvd.
Salisbury, MD 21801
Employment is contingent on successfully passing criminal background and drug screen tests.
We are an "Equal Opportunity Employer"