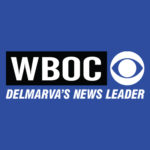 WBOC-TV, an eastern seaboard powerhouse CBS/FOX affiliate, is looking for a fourth meteorologist to increase our dominance. We are looking for someone who has a great on-air presence and is capable of making an accurate weather forecast along the coast of Maryland, Delaware and Virginia. The candidate will also make compelling graphics using WSI Max mainly for anchoring our broadcasts.You will also create digital content, update the apps and website, or forecast. You will have opportunities for live experience with a multitude of options including the station chopper.
Qualifications:
Must have a bachelor's degree in meteorology or a related degree, or a CBM/AMS Seal of Approval.
Strong verbal and written communication skills.
Be engaged on all digital platforms.
Be able to work independently and with others. Nights and Weekends
Great on-air presentation.
Handle strict deadlines and accuracy.
Be relatable to your viewers.
If you desire a great lifestyle and have a strong work ethic please send resume, cover letter, and a link to a recent reel to:
WBOC-TV
Human Resources
1729 N. Salisbury Blvd.
Salisbury, MD 21801
Humanresources@wboc.com 
No phone calls please.
We are an "Equal Opportunity Employer."